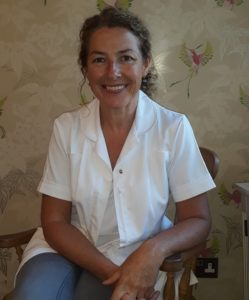 My name is Hayley Clark and I am a fully qualified Traditional Acupuncturist. My home clinic is located in the tranquil rural village of Creaton, Northants. The village is only a 20 minute drive from Northampton and Market Harborough town centres.
Having experienced the benefits of Five Element Acupuncture, I decided to undertake the Honours degree level Licenciate course at The Acupuncture Academy in Leamington Spa, which is a three year degree level qualification accredited by the British Acupuncture Accreditation Board . I graduated with a Distinction and my clinical work was Highly Commended.
My acupuncture training was extensive and covered all aspects of Chinese medical and acupuncture theory, with a focus on the Five Element approach. This means that I will consider your main health problem, together with a holistic approach to you as an individual. In addition to this, I have worked in the Complementary Health sector for the past 10 years as a Massage Therapist and am able to use these skills alongside cupping, gua sha and tui na to compliment my acupuncture treatments.
I am a member of the British Acupuncture Council and adhere to the Council's Codes of Safe Practice and Professional conduct. British Acupuncture Council members are also registered with the Professional Standards Authority which is a government body set up to regulate health and social care providers, and is accountable to Parliament.
My clinic is licensed by Daventry District Council and I hold full medical malpractice and public/products liability insurance cover.